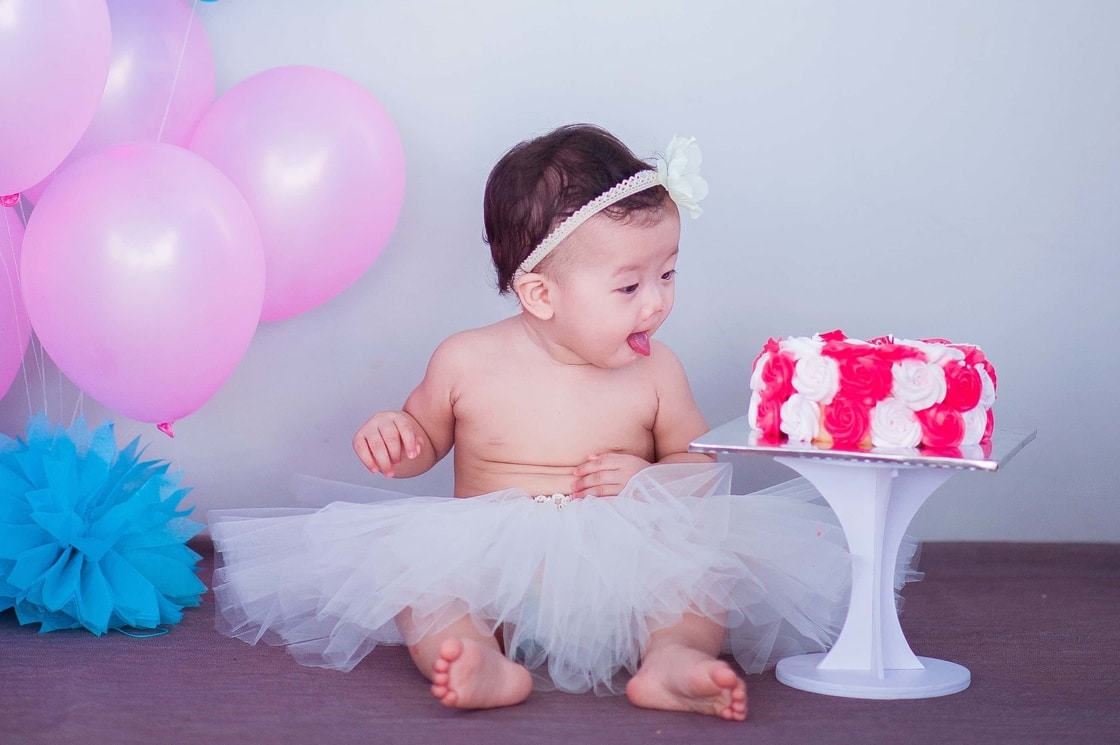 The one question I am asked most often is from parents wanting to know if their child has the level of speech and language abilities that are expected at his age. First-time parents especially, may not have previously witnessed a child moving through the stages of development. In such cases, it is not unusual to feel some uncertainty.
January, a time of year brimming with reflection and planning, is the perfect time to check if your child is developing as expected. Following up on any concerns you have now affords you plenty of time to pursue an evaluation and recommendations before the start of the next school year.
Typical speech and language development follows a predictable progression however, children develop at different rates. For example, although not all same aged children will be able to understand and answer the same types of questions, they will all learn to answer basic "yes/no" and "where" questions before the more complex "how" and "why" questions.
Below is a summary of COMMUNICATION MILESTONES. Consider these to be average ages at which most typically developing, monolingual, English-speaking children will acquire these skills. The ages are provided as a general guideline.
Scroll down the checklist to your child's age. Descriptions of pre-linguistic skills, listening skills, verbal abilities, pragmatic skills, and literacy development have been included for the applicable stages.
From 0-6 months
☐ Responds to voice and sound.
☐ Turns his head toward source of sound.
☐ Watches the speaker's face.
☐ Establishes eye contact.
☐ Babbles to gain attention.
From 7-18 months
☐ Stops an activity when her name is called.
☐ Listens with interest to new words.
☐ Answers questions when presented with two choices.
☐ Responds to "no".
☐ Tries to communicate with actions and gestures.
☐ Copies the simple actions of others.
☐ Expressive vocabulary grows to 50 words.
From 19-24 months
☐ Beginning to understand simple one-step oral directions.
☐ Understands 300 words or more.
☐ Understands in, on, another.
☐ Answers "yes/no", "where", and "what's this" questions.
☐ Strangers will understand 25% – 50% of what he says.
☐ Using intonation (raised pitch) to ask questions.
☐ Has an expressive vocabulary of 50-200 words.
☐ Starting to combine two or three words together.
☐ Asks limited "wh" questions.
☐ Begins to use pronouns.
☐ Using turn-taking verbally.
☐ Waves bye-bye.
☐ Recognizes some books by their cover.
☐ Will attend to a toy or a book for up to two minutes.
From 2-3 years
☐ Answers simple "wh" questions logically.
☐ Beginning to understand some time concepts: wait, later.
☐ Understands size differences.
☐ Strangers will understand 50% – 75% of what she says.
☐ Frequently omits consonants in the middle or at the ends of words.
☐ May exhibit initial word repetitions (normal stuttering).
☐ Expressive vocabulary grows to 1,000 words.
☐ Maintains topic over several conversational turns.
☐ Makes conversational repairs if her listener doesn't understand.
☐ Using pronouns my, me, mine, you, your, yours, he, she, and we.
☐ Using plurals.
☐ Requests permission.
☐ Begins to use language playfully (jokes).
☐ Begins to describe colors and size.
☐ Holds a book correctly.
From 3-4 years
☐ Follows simple two-step oral directions.
☐ Answers more complex "how" and "why" questions.
☐ Understands beside, between.
☐ Identifies colors.
☐ Strangers will understand 80% of what he says.
☐ May frequently talk to self.
☐ Uses words to express feelings.
☐ Using pronouns they, us, hers, his, them, and her.
☐ Begins to pay attention to print.
☐ Participates in rhyming games.
☐ Able to make some letter-sound matches.
From 4-5 years
☐ Follows simple three-step oral directions.
☐ Answers "when" and "how many" questions.
☐ Understands comparative and superlative adjectives, such as bigger, biggest.
☐ Understands time concepts, such as week days, yesterday, today, tomorrow, next week.
☐ Understands concepts of position, such as first, middle, last.
☐ Strangers will understand 75% – 90% of what she says.
☐ Beginning to use language to resolve disputes with peers.
☐ Understands the purpose of print.
☐ Understands story sequence.
☐ Can answer questions about simple short stories.
From 5-6 years
☐ Follows instructions given to a group.
☐ Understands opposite concepts.
☐ Understands left / right
☐ Strangers will understand 90% – 100% of what he says.
☐ Asks the meanings of words.
☐ Asks questions to obtain information.
☐ Uses yesterday and tomorrow.
☐ Understands that spoken words are made up of sounds.
☐ Begins to write letters and some familiar words.
☐ Begins to recognize some written words by sight.
☐ Reads a few simple books from memory.
☐ Able to print own name.
Use care when reviewing the above speech-language milestones, and applying them to your child. Remember that normal development varies quite a bit, and it is hard to tell when your child will get to each stage.
You know your child. And it is normal to compare your child to other children. If you suspect that her speech-language development is behind for her age, then there is no harm in consulting with a certified Speech-Language Pathologist. Sometimes just a short conversation can clear up any worries. Trust your instincts.
Here are some clear indications that a child would benefit from a speech and language evaluation. If any of the following apply to your situation, then I recommend contacting a Speech-Language Pathologist.
1. If your 12 month old does not respond to his name.
2. If your 30 month old has not begun combining two words together.
3. If adults regularly have trouble understanding your 3 year old.
4. If your 4 year old does not answer simple "wh" questions.
5. If your 3 – 4 year old grabs toys from other children instead of making verbal requests.
6. If your 4 year old repeats sounds or parts of words.
7. If your 5 year old has trouble following directions.
8. If your 5 year old can not make a rhyme.
9. If your 6 year old is not making all of her speech sounds clearly.
10. If your child's teacher has expressed concerns about his speech or language skills.